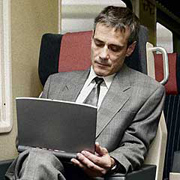 Wireless Rail Network (Wi-Fi Rail) is a high-speed broadband wireless provider with specific focus on commuter rail lines and WiFi on trains. The company was founded in late 2005 in response to the demand by commuters for real-time connections. Demographic studies indicate that approximately 71% of commuter rail travelers carry a laptop or PDA and desire to utilize the services of on-line connections.

Wi-Fi Rail has developed a broadband wireless solution, uniquely tailored to address specific technical needs of the commuter rail lines. Fledgling attempts by other service providers have incorporated satellite and land based transmitters, resulting in slow downloads and dropped service. Wi-Fi Rail's unique solution provides real-time wireless access in response to the expanding demands of commuter travelers.

The Wi-Fi Rail business model is based on network subscriptions. Daily, Monthly, Annual, and Corporate access subscriptions are available. Network roll-out and expansion, technical support, and customer service drive the subscription-based model. Wi-Fi Rail is dedicated to servicing the commuter rail broadband wireless access needs, and plans the following;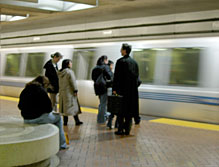 - Establish public wireless internet access on commuter rails and subway systems.
- Co-location agreements with rail right-of-way owners on projected network routes.
- Marketing and right-of-entry agreements with commuter rail car owners.
- Deploy Cisco Wi-Fi networking equipment in specific high margin routes and increase network footprint.
- Implement a secure Internet portal where users can check their account status, register MAC addresses, and purchase services.
- Market Wi-Fi Rail access directly to users throughout the commuter rail cars, rail stations and internet advertising.
- Deliver niche market Wi-Fi Internet access products (i.e. Private VPN, VoIP, etc) to commuter rail business travelers and the rail operators.
- Develop patented proprietary network hardware designs.

Wi-Fi Rail's management and networking team have over 30 years experience in traditional voice, VoIP, Wi-Fi, Datacomm, Enterprise, and Internet industries, both nationally and internationally.

WIFI RAIL MOBILE COMMUNICATIONS
SYSTEM SOLUTION